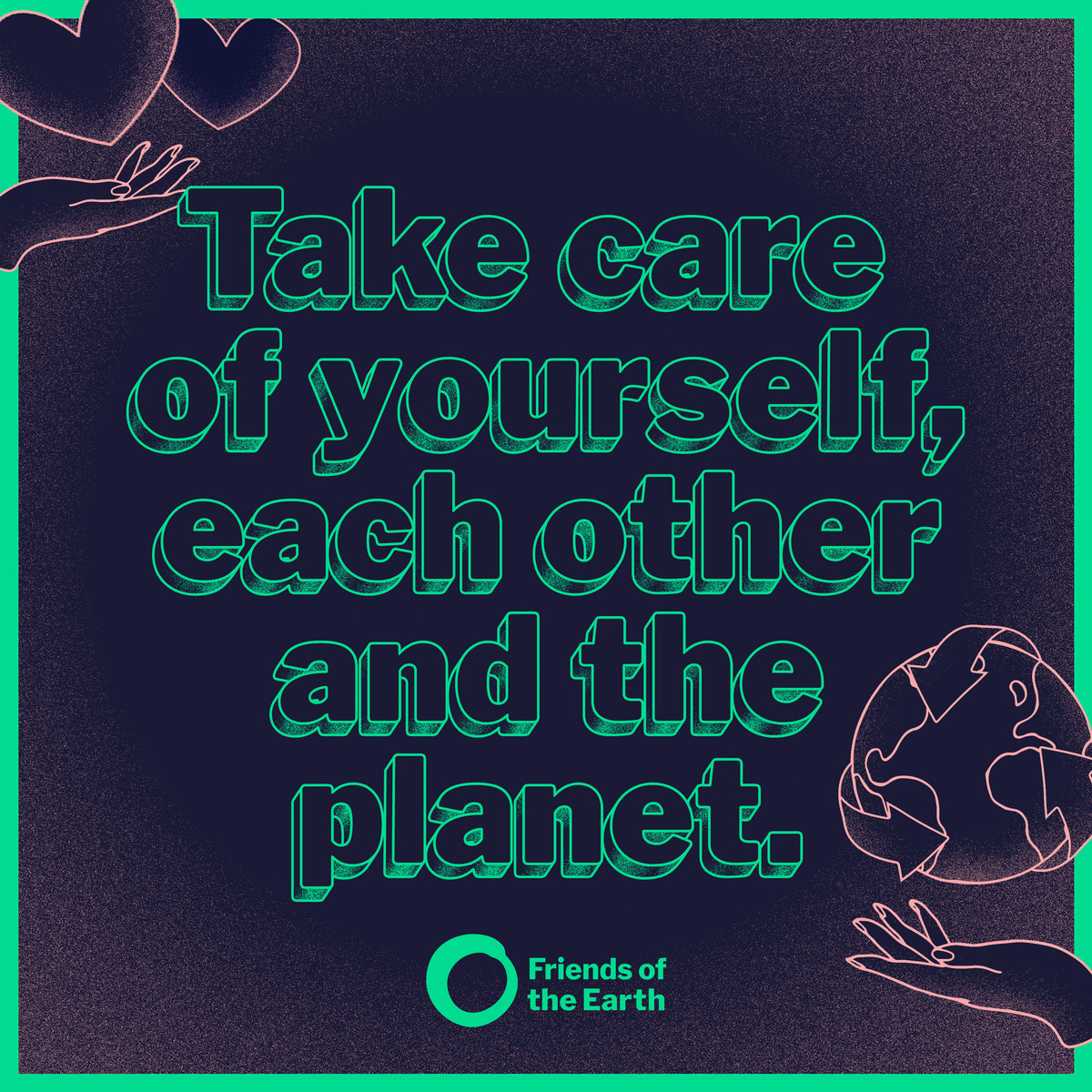 We do hope everyone is keeping safe. We are sorry not to see you all but hope you are all keeping well and not too depressed by the current situation. Don't forget that if you want to help in your own community (or need help) contact Community First for ideas: https://www.cfirst.org.uk/
We thought we'd try and send out regular newsletters as it's more important than ever that we stay connected in this time of social distancing and self-isolation, and of course our concerns about the environment still need addressing urgently.

FOE Online Meeting Thursday 16th April at 7.30pm
Do join us for a FOE catch-up meeting via the video conferencing platform Zoom, organised by Anne Sayer.
To join in with the FOE meeting you'll need to download the Zoom video conferencing software beforehand, but after that it's pretty easy to use. There are various ways you can join in, either via a PC, MAC, tablet or phone. Just search on the Google play store or Apple App store for Zoom Cloud Meetings.
Zoom Meeting Link
https://zoom.us/j/136687560      Meeting ID: 136 687 560
Ideas from FOE about working through the shutdown
FOE nationally have been working hard to respond to the new situation. They have produced some great resources to help campaign and keep together during this lockdown. They are using Zoom to run regular seminars.
You can find details on https://takeclimateaction.uk/resources/covid-19-how-campaign-safely
FOE feel that now is not the right time to campaign as the government and councils obviously have other preoccupations but we can still get ideas together, prepare resources, make links, learn more and explore ideas on building a better future. And there still useful actions you can take.
There are some really good ideas here. https://takeclimateaction.uk/resources/how-campaign-home-during-coronavirus-pandemic
Green ideas to use with kids
School closures have thrown parents across the land into turmoil. There are loads of resources online and Planet Aware have come up with an excellent list, including some that are local to our patch. https://planetaware.co.uk/education-resources/Ideas you might want to try

Grow your own veg with Incredible Edible Portsmouth (Facebook group)

Work on your Garden
Plan a wildlife garden with the RSPB.
Create your own bee hotel with a FOE kit.
Get started with organic growing
Create a garden pond with the HIWWT (YouTube)
Create container plants with the HIWWT.
Start a Nature Exchange in your street – just put out any spare pots, seeds etc that you've got lying around and invite your neighbours to do the same.
Be a nature detective in your garden with these Bee, Beetle & Butterfly worksheets from the HIWWT
Enjoy #BreakfastBirdwatch 8-9am every morning with the RSPB on Facebook & Twitter
Make the most of the food you have at the back of the cupboard or see how you can extend the shelf-life of your food with Love Food Hate Waste
Switch to
A green energy supplier
A more sustainable bank   FOE recommends Triodos.
Stop junk emails and lower your carbon footprint – learn more here.
Send an eco-friendly e greetings card
Ramblers are looking for volunteers to trace forgotten footpaths https://www.ramblers.org.uk/get-involved/campaign-with-us/dont-lose-your-way-2026.aspx
The Big Shift is still working on getting banks to divest from fossil fuels https://www.christianaid.org.uk/campaigns/climate-change/the-big-shift
Tell BP to switch to renewables Tell BP to switch to 100% renewable energy or shut down
Call for debt cancellation
Global Justice Now, Jubilee Debt Campaign and Oxfam see debt cancellation for poor countries as the tope priority right now if they are to able to tackle the virus https://act.globaljustice.org.uk/coronavirus-drop-debt
Learn more
Listen to an inspiring podcast
How to save the planet
Costing the Earth There's a particularly interesting podcast on home energy efficiency in new build. 17th March.
Watch a livestream/ talk about the environment
The Self-Isolating Bird Club – daily livestreams with naturalist Chris Packham.
TED Talk – there are literally hundreds to choose from.
Earth Live sessions over the next few weeks hosted by Marine Conservation Society Ocean Ambassador Lizzie Daly.
Check out the range of course available online. Lots on the Environment.
Future Learn
Open University
Keep up to date with environmental issues –
subscribe to the Greenpeace newsletter
Join Facebook groups and share good ideas:
Thanks to Portsmouth FOE for lots of these ideas. We hope you find this useful. We'd welcome ideas and links for the next edition. Send them to Sue [email protected] or Anne [email protected]