Havant's Library of Things
Did you know that the typical household drill is used for less than 20 minutes in its lifetime? What if instead of buying things we could borrow them instead?
A Library of Things is a place where you can do just that. Solent Remade is on a mission to bring a Library of Things to the Borough of Havant helping people cut costs and waste.
Join us on 13th April at 7pm to find out more about a Library of Things for Havant and how you can get involved. A Library of Things for Havant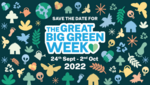 Havant Borough Big Green Week
Plans for our local Green Week Saturday 24/9 to Sunday 2/10 are beginning to come together but we need lots of people and groups to come up with ideas and offers to organise events.
Contact: [email protected]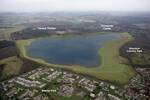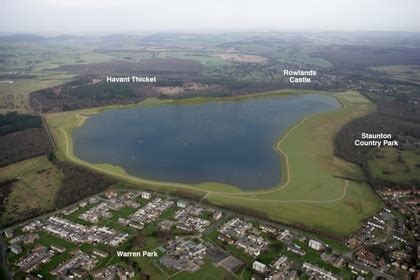 Effluent Recycling
Ofwat, the Water Services Regulation Authority, is currently running a public Consultation on plans for an effluent recycling scheme using the Havant Thicket Reservoir. The results of this Consultation will determine if Southern Water receive the funds to progress this option.
Full details can be accessed by visiting the following link https://www.ofwat.gov.uk/…/strategic-regional-water…/
We want people to respond to Ofwat's consultation (deadline 12th April) so please take a look at this document which spells out what the problems are and then send in your comments. It's really clear that they haven't explored the alternatives or consequences very thoroughly or consulted the public effectively.
https://drive.google.com/file/d/1d5j7rLFRRjc7wIAdPfeopC5bLpBSoqMJ/view?usp=sharing
Green Week Art competiton
As part of the Havant Borough Big Green Week we are inviting young people to submit art on theme of Your Green Footprint. See https://havantclimatealliance.com/2022/03/23/green-week-art-competition/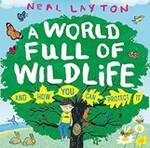 A World Full of Wildlife
We also want to donate a copy of this book to every primary schools so if can donate to our crowdfunder, that would be great. https://www.justgiving.com/crowdfunding/susan-james-2?utm_term=pQMKNRp5n
News on plans for Hayling Island
Despite the temporary hold on building due to Natural England advice on Nitrates, and despite concerns raised by the government planning inspectors about lack of infrastructure on Hayling Island, developers are making a grab to build on as much greenfield land as they can, on the Island. As well as the 195 homes already agreed off Sinah Lane, applications have recently come in for:
300 homes at Rook Farm App/21/01434
51 homes on land adjacent to Fathoms Reach App/22/00001
60 homes on land south of Saltmarsh Lane App/21/01351
29 homes on land north of The Oysters App/21/01350
(There is still time to comment on the last 2, until 18th April)
Total  635 new homes being planned for the overstretched infrastructure and amenities of Hayling Island, not to mention the cumulative loss of precious green habitats.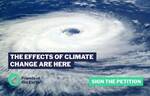 Friends of the Earth petitions
If you care about cutting plastics, airport expansion, stopping fracking or our right to protest there are lots of petitions to sign on the FOE website https://friendsoftheearth.uk/latest/actions
Havant's housing targets to be reduced?
Housing Today reported Boris Johnson's pledge to "stop overdevelopment in some parts of the UK through the levelling up agenda". This has prompted some local councils in the home counties the halt their Local Plans.
Natural England have upgraded their advice on the achievement of Nutrient Neutrality, appearing to give more weighting to effluent from development, compared with run off from agricultural land use. There is advice to local authorities to take a precautionary approach. You can see this at www.havant.gov.uk/nutrient-neutrality-what-developers-need-know
The HRA must be capable of removing all reasonable scientific doubt as to the absence of adverse effects. Mitigation measures should be upstream of development site run off (not the case with Warblington and Budds Farm). They must also ensure that that nutrient neutrality measures do not sustain a nutrient contribution that will undermine the long term restoration of sites e.g seagrass beds.
As you are probably aware from HBC messaging, Alex Rennie is making a stand on this temporally halting all planning permissionsuntil the advice is properly understood. He has also written a very strong letter to the Government to say that Havant cannot sustainably meet its housing targets due to the constrained nature of the borough. He asks that Havant be let off the "tilted Balance" due to lack of a 5 year land supply likely to lead to inferior developments. Unless told not to do so, Havant will write off government set housing targets and set its own.
Unfortunately the advice will most impact brownfield sites which are the most sustainable to be developed. There are also issues of legality as the NE advice clashes with that of DEFRA and the DLUHC. The Council was not consulted about the changes. See Rennie's letter at:
https://www.havant.gov.uk/letter-government-re-new-nutrient-neutrality-guidance-16-march-2022-pdf-135-kb
Climate Outreach research into Fairness
Climate Outreach are arguing that the energy transition has to be seen as fair if it's to be successful and they surveyed 900 economically vulnerable people in 9 EU countries, and these are the findings. https://climateoutreach.org/amplifying-voices-energy-transition-europe/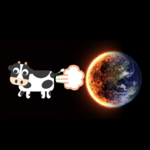 Methane
Apparently there's lots of methane leaking from the drilling in Horndean. It's crazy to let this happen when methane is such a powerful greenhouse gas. And of course, promises were made at COP26 and the International Energy Agency claims that most wells could be capped at zero cost and methane used. The South East Climate alliance did an excellent presentation on this which you can still see here https://www.youtube.com/watch?v=2F3Mui9pB0c&t=5s
ABCD Pledges
Local elections are coming up on May 5th and it's important that we get promises from our candidates that they will commit to real action on climate. We'll be sending pledges to all the candidates but there's a list of questions you could be asking on https://havantclimatealliance.com/2022/04/02/local-elections-5th-may-2022/
Platinum Jubilee Parties
If your street is planning a party, now could be a good time to share ideas on making it green.
This is from the Havant Borough Council website:
Ideas could include using social media instead of paper posters, asking everyone to bring their own cups to picnics and tea parties, going plastic free and having dedicated places at the events for people to recycle waste.
Measuring and reducing environmental impact and educating young people about sustainability is a key element of the Queen's Jubilee Pageant. A Greener Event has also put together a helpful guide to help you make your event a sustainable one.
Eventbrite has a helpful article with more useful tips on how to keep your event sustainable.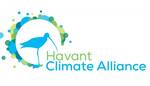 Havant Climate Alliance
The planning group meets by Zoom on 1st and 3rd Wednesdays of the month and new members are always welcome. Contact [email protected] if you'd like the link.