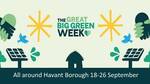 Havant Great Big Green Week
Saturday 18th – Sunday 26th September
we're hoping to see lots of events around the Borough, celebrating action on climate and sending a message to the politicians that we really care about the linked issues of cutting greenhouse gas emissions, protecting biodiversity and tackling waste and pollution. We want to be part of the national event: https://greatbiggreenweek.com/
We have a number of events planned but there is plenty of scope for more. Could your group plan an open day, a talk, a practical demonstration, a walk or a cycle ride? Maybe a working group to clear a site, tree planting or an event involving children? Could you build an environmental theme into something you are doing already – even a coffee morning or religious service?
We would love to see you organise something during the week. There's lots more information, ideas and resources you can use on the national website. Do let us know if have ideas now or if you have any questions about the Great Big Green Week. Contact us at [email protected]
Havant Climate Alliance
Wednesday, 19th May starting at 7.00pm
Meetings are held via Zoom and first on the agenda will focus on mainly the Havant Big Green Week in September. Contact [email protected] if you'd like the details of how to join in.
You can find out more on the website at https://havantclimatealliance.wordpress.com/ or follow on Facebook or Twitter: @HavClimate

Rewilding Havant
Wednesday, 26th May at 7.00pm
We have invited Andy Ames from the Hampshire and Isle of Wight Wildlife Trust to tell us about their Wilder Portsmouth project and the Waste of Space campaign. You can find out more and register here https://actionnetwork.org/events/rewilding-our-green-spaces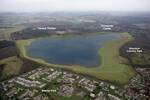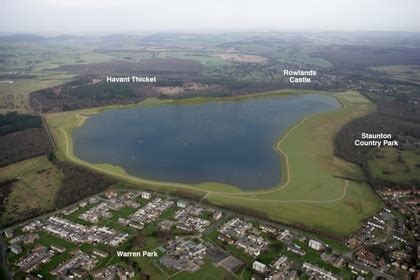 Havant Reservoir
This is going to be discussed by the HBC planning committee on Thursday 20th so send in objections if you want to. HFOE and HCA will be submitting a deputation. There are lots of things to worry about like access the huge quantity of emissions from the site and obviously the destruction of ancient woodland, with its impact on biodiversity. We need clear commitments to plant more to compensate.  We'd also like clarity on access, cycle paths, the design of the visitor centre.
Friends of the Ems
FOTE are campaigning to restore normal water flow in the River Ems which has for some years been under threat from over extraction of groundwater which feeds the river.
They have been able to make some progress and are now in regular contact with Portsmouth Water, the Environment Agency and OFWAT as well as other waterway protection groups. They are involved in the drafting of a report commissioned by Portsmouth Water.
Anyone who would like to get involved or be on the mailing list can contact FOTE at: [email protected]
Save Our South Coast Alliance covers the whole area around Chichester Harbour, so the edge of Havant and Hayling, but is concerned with land, marine and pollution issues affecting all the harbours and the whole peninsular. It's worth taking a look at their website https://www.sosca.org.uk/
FOE Events – What has race got to do with the climate crisis?
Wednesday, 26th May
Join with activist and academic Alexandra Wanjiku Kelbert for an exploration of racial and environmental justice. Alexandra is an activist, lecturer and a researcher in the politics of race and environmental justice.
Friends of the Earth Groundswell 2021
Friday, 11th June – Sunday, 13th June
Groundswell is a programme of talks, workshops, celebrations and discussions to bring together experts, activists and communities from across the movement for climate justice Organised by FOE.
To find out more https://www.eventbrite.co.uk/e/friends-of-the-earth-groundswell-2021-tickets-151455510509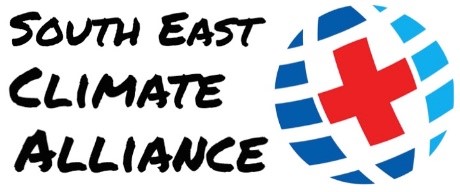 South East Climate Alliance Networking event
Saturday, 19th June 2021
The theme this year is Step Change:  Thinking Big in the Year of COP26. You can find out all about SECA and join their mailing list on https://seclimatealliance.uk/about/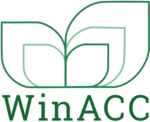 Hampshire Climate Action Network – Meeting
The next meeting is on Saturday 5th June from 10.00am to 12.30pm
If you'd like the link, please email [email protected]
Portsmouth Friends of the Earth Bike Ride
Sunday, 30th May starting at 10.45am
The meet will be in Guildhall Square. Portsmouth Friends of the Earth Bike Ride is to celebrate National Bike Week, with the theme 'Body, mind and soul: health and wellbeing through the ages'. More information can be found here, and email if you'd like to attend.
Biodiversity & Climate Crisis Summit – on the road to COP26
Wednesday, 2nd June, 5.30pm – 9.30pm
An international event with an impressive range of speakers, organised by UNA. You can find full details about the event here