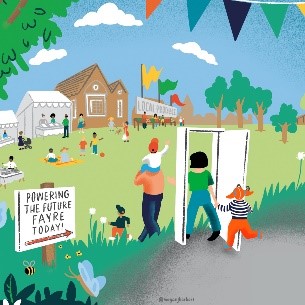 Take action this week – tell the Chancellor we need a green recovery and the money for it needs to be in the Autumn budget.
Our best chance at rebuilding a resilient economy goes hand in hand with tackling climate change and restoring nature. It's never been more important to put a cleaner, greener future that works for everyone at the centre of public spending. Have your say on how the government spends our money – submit to their Comprehensive Spending Review today and say #TheTimeIsNow for a green and fair recovery. https://thetimeisnow.uk/comprehensive-spending-review/
Friends of the Earth are calling for a national week of action from October 5th.  It's linked to the Climate Coalition and Build Back Better  https://act.friendsoftheearth.uk/target/lets-build-greener-fairer-future-write-your-mp-today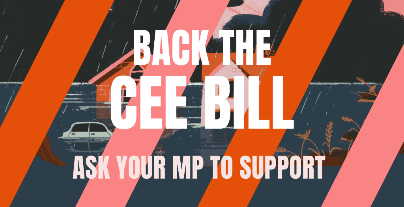 Caroline Lucas (Green Party MP) has presented a Climate & Ecological Emergency Bill to Parliament (with a lot of support) calling for much faster action on both. It would be great if you could write to your MP, supporting this.  Find out more here https://www.ceebill.uk/
Warblington Farm
At a Council meeting on 9th September, Havant Councillors agreed the changes to the Local Plan for development through to 2037. The changes included the re-wilding of Warblington Dairy Farm, taking land out of agricultural use, to provide Nitrate Credits to allow housebuilding to resume, mainly on brownfield sites. This is a neat solution for the Council, for tackling excessive nitrate levels in Langstone and Chichester Harbours. It was published in the local press to great acclaim. However in our opinion this land should remain in food production, being best quality land and not thought to be high in nitrates. It will be unlikely to have a significant effect on nitrate levels in Chichester and Langstone Harbours. More valuable would be to rewild farmland on poor quality land that previously was a high user or producer of nitrates. However the Council think that it would be too costly to do that. Warblington Farm is already three-quarters owned by them.Also the farm is expected to provide an alternative foraging site for brent geese and waders which may be ousted by development on sites such as Campdown and North of Sinah Lane, Hayling Island. But the farm is already used by over-wintering birds, in large numbers, and it is unlikely that those who are ousted from other sites will want to relocate. There is a danger of greater decline of species like the Curlew.The Farm will be rewilded in stages and in the first phase only 20 hectares of the 60 owned by the Council will be affected. Crops can still be sown there but no fertiliser applied. The 90 dairy cows and dairy will remain for the time being. Contrary to the press release, the farm will not become a nature reserve for several years until the rest of the 60 hectares has been taken out of production.We were particularly disappointed that Tony Juniper, Chair of Natural England, should have been photographed supporting the scheme. Tony has a long history with Friends of the Earth and perhaps should have consulted local groups. If you want to tell him your opinion, email him via

[email protected]

Their offices are shut due to Covid, so paper letters will not be seen.For more information about this please contact

[email protected]
"Planning for the Future" white paper consultation
We have concerns about what this could mean for development in our Borough, which were raised in the last newsletter. A potential decrease in democratic process with an increase in house numbers. A group are getting together a response. If you would like to get involved please contact [email protected]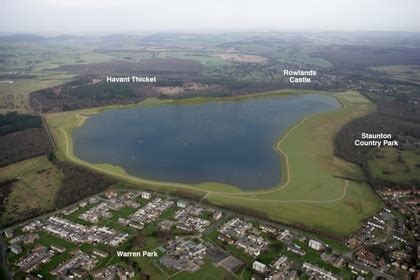 Havant Thicket Reservoir
Portsmouth Water are getting ready to submit planning applications to Havant Borough Council and East Hants District Councils by Spring 2021. Work should start soon after with completion in 2029. The site has been redesigned to reduce the amount of ancient woodland affected, but nonetheless 12 hectares will be lost. They plan to replace this with a greater amount of planting. 100 hectares of remaining woodland will be restored. 6,000 trees have already been planted on the site, many during this Spring. Unfortunately, most of these died due to the drought and lack of attention, and will be replaced during the Autumn. They insist that they will have a commitment to maintain the natural sites which will be shared with Hampshire County Council and Forestry England. There will be 10 hectares of wetland and reed-beds. Attention will be paid to wildlife corridors and they are aiming for a net gain in biodiversity. Please contact

[email protected]

if you would like more information.
Aquind Electricity Interconector with France
The cable is due to come ashore at Eastney and to be buried in trenches along roads through Portsmouth, Farlington, via Portsdown Hill to the A3 to Waterlooville, and along Hambledon Road, turning off to the Electricity Substation at Lovedean, where a large Convertor Station will be needed. The planning application is now under examination by the UK Infrastructure Planning Inspectorate with many meetings planned through till next Spring. Many groups are objecting and there are some environmental concerns. However, having back-up electicity supplies from France may be what we need to support our conversion to renewable energy.  Please contact

[email protected]

if you would like more information.
Planning permission for Land east of Castle Avenue Warblington
On 10th September, Havant Borough Council gave permission for Persimmon to build 69 houses on a crowded 1.8 hectare site. Most trees and hedgerows round the site will be retained, bird and bat boxes have been placed in trees, and a few slow-worms were relocated to Portchester!  However no other attention was paid to the need for more green space, wildlife corridors or maintaining biodiversity. There were no plans to incorporate fuel efficient sustainable building standards or to install solar panels or heat pumps, so these will be new homes that need retrofitting. We hope that with our new Environment Lead Councillor, our local councillors will become more aware of the need to impose environmental standards on wealthy house building firms.
The Government set up a Climate Assembly UK which brought together people from all walks of life to discuss how the UK can reduce greenhouse gas emissions to net zero by 2050. The Climate Assembly has just produced its report: The Path to Net Zero https://www.climateassembly.uk/report/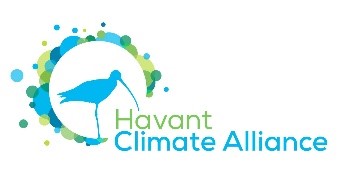 Don't forget that  Havant Climate Alliance meets via Zoom every Wednesday

Contact [email protected] if you'd like the details

You can find out more on their website https://havantclimatealliance.wordpress.com/ You can also follow Havant Climate Alliance on Facebook or on Twitter: @HavClimate