Do you want to see an end to fuel poverty?
Did you know that 1.1m people in England & Wales spend more than a fifth of their disposable income on fuel? We can change this.
We'll be showing the film "The Cost of Living"
We have invited a Campaign Officer from the Friends of the Earth to share ideas about the solutions.
You'll will also be able to discuss the issues with other groups over a coffee.
Details
Event
Warm Homes Which Don't Cost the Earth
Date
Wednesday, 10th May 2023
Time
7 PM
Location
Havant Meeting Place at United Reformed Church, Elm Lane, Havant
Our petition for action on warmer homes
Do sign and share our petition calling for:
Urgent support for people dealing with sky-high energy bills. Far more help is needed – through price guarantees, targeted extra payments and fair energy pricing.
A new emergency programme to insulate our heat-leaking homes. Upgrading our homes with insulation is the cheapest and easiest way to permanently reduce our bills and cut emissions.
An energy system powered by cheap, green renewables. To end the need for expensive and polluting gas in the long term, we must move to a homegrown, renewable energy system.
Signatures are being collected around the country so please sign even if you don't think your local MP will take much notice!
Ask Alan Mak MP and Flick Drummond MP to take action for warm homes
Havant Borough Big Green Week
Our Green Week is part of the country-wide Great Big Green Week, so events will be taking place around Britain, but there will be lots happening in the Havant area, including
Nature and Biodiversity roadshow
Children's activities
Art displays in the libraries and in the Meridian Shopping Centre
Events at the Spring Arts Centre
Faith events
Activities for children
litter picks
Working groups to work on environmental projects
Walks, talks and cycle rides
You can find more information on the Havant Climate Alliance website.
We could do with help at our stalls on 10th and 18th June, when we'll be promoting the Friends of the Earth Warmer Homes Campaign.
Please let us know if you can spare some time.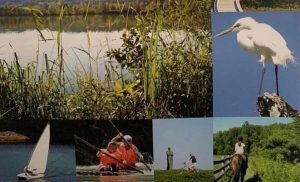 Southern Water & Recycling Effluent
We are still trying to get Southern Water to look at alternatives to putting recycled effluent in the new reservoir, there's lots of useful background information on the Havant Borough Matters website.
The main thing we'd like you to do is to Sign and Share the Petition
Stop Plans for Drinking Southern Waters Recycled Sewage
We have over 5,000 signatures now which is brilliant but the more who sign, the greater the impact.

South East Summer Activist Gathering
Friends of the Earth is organising a day of skills-building workshops, discussion, and creative activities for activists in the South East on Saturday 13th May in Brighton.
Tickets are free and include lunch and unlimited tea and coffee.
Regular online meetings
Don't forget that Havant Climate Alliance members meet online on the first and third Wednesday of the month, and new members are always welcome.
HCA and Havant FOE are now part of the same organisation.
Contact [email protected] if you'd like the link.
We have open meetings on the second Wednesday of the month and some of these will be in person and others online.