World Ocean Day

On the 8th of June the Conservation Action Focus is to protect at least 30% of our blue planet by 2030.
Find out more at the link below.
Pollution and Our Harbours

Our event Pollution and Our Harbours that day is about what we are doing to the marine life in our harbours. Research from the University of Portsmouth shows us the alarming consequences of dumping sewage and the effects of endocrine disrupters, plastics, nanoparticles and pharmaceuticals. How can we do better?
Join us on 8th June at 7.00pm to hear from researchers at the University of Portsmouth. Introduced by Sarah Shreeve of Stop the Sewage.
Click on the link below to register for the meeting and to find out more.
https://actionnetwork.org/events/pollution-and-our-harbours/
Strengthen the Environment Act
A related FOE petition is a call to strengthen the Environment Act. We know that pollution is everywhere in the UK but the government has announced a dangerously weak set of targets that will allow polluters to keep destroying nature.
https://act.friendsoftheearth.uk/petition/stop-plastic-pollution-destroying-nature
Stop Ocean Threads
The Marine Conservation Society is calling for an end to clothing threads and want washing machine manufacturers to fit microfibre filters in all new domestic and commercial machines, by law, by 2023 and retrofitted in commercial machines by 2024.
https://www.mcsuk.org/what-you-can-do/campaigns/stop-ocean-threads/?
Clean Air Day 2022
Clean Air Day this year is on 16th June. There are lots of ideas and resources which can be found on the link below. https://www.actionforcleanair.org.uk/
Summary of the UN IPCC Report
Winchester Action on Climate Change Group has just published a detailed but fairly short (16 page) summary of the UN IPCC report – which they hope it will be useful. https://www.winacc.org.uk/ipcc-report-a-summary/
How local councils around the country are acting on climate
FOE and Ashden have been collecting case studies of councils around the country taking effective action. There are some ideas in this pack https://takeclimateaction.uk/resources/councils-tackling-climate-chaos
Platinum Jubilee parties.

There's still time to make your party greener.  You could suggest using social media instead of paper posters, asking everyone to bring their own cups to picnics and tea parties, going plastic free and having dedicated places at the events for people to recycle waste.

Measuring and reducing environmental impact and educating young people about sustainability is a key element of the Queen's Jubilee Pageant. A Greener Event has also put together a helpful guide to help you make your event a sustainable one

Eventbrite has a helpful article with more useful tips on how to keep your event sustainable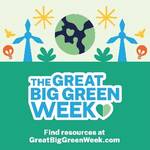 The Havant Borough Big Green Week
Starting from Saturday 24th September to Sunday 2nd October 2022 is the Havant Borough Big Green Week. We'd like to see lots of different activities around the area – walks, talks, working parties, coffee mornings, plant sales – the list is ideas is huge.
You can find out more and get ideas on https://havantclimatealliance.com/ The information includes links to our schools art competition and to resources for schools and faith groups.
If you do have any sugestions please do contact us at [email protected]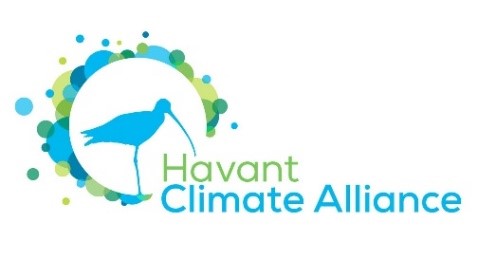 Havant Climate Alliance
Meetings
The planning group meets by Zoom on 1st and 3rd Wednesdays of the month and new members are always welcome. Contact [email protected] if you'd like the link.
Havant Repair Café
The repair cafe will be on Saturday 2nd July from 10am to 1pm at The Pallant Centre, Havant PO9 1BE.
No meeting will be held in June because of the Jubilee celebrations.