IPCC Report
The latest UN Intergovernmental Panel on Climate Change report, tells us that the odds of annihilation are lower than previously imagined. Scientists are clear that not enough is being done to head off a climate disaster.
The IPCC suggests about 40% of the human race is living in the danger zone, and that many ecosystems are being irretrievably degraded. The UN secretary general, António Guterres, was forthright in describing the abdication of leadership by world powers as "criminal".
The world's biggest polluters, he said, "are guilty of arson on our only home".
See the FOE article on this and remember it's not a reason for giving up the fight – quite the opposite.
https://friendsoftheearth.uk/climate/what-ipcc-climate-change-report-and-what-does-it-tell-us
Local Schools Green initiatives

Wednesday 9th March 7.00pm
We have invited teachers from Warblington School, Park Community School, Bosmere Junior School and St Alban's C of E Primary to share their experiences, including projects working together and taking steps towards Eco School status.
You'll be impressed and we're sure it will lead to an interesting discussion, especially if people working in other schools come along.
We'll also share some ideas for schools during our Havant Borough Big Green Week. The event will be via Zoom and if you register, we will share the link with you just beforehand.
Sign up here  https://actionnetwork.org/events/greener-schools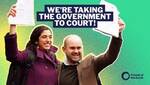 Friends of the Earth taking the government to court
Friends of the Earth has just been given the green light to take the government to court over two of its climate strategies. Find out what the Net Zero Strategy is and why we should try to fix it.
https://friendsoftheearth.uk/climate/whats-net-zero-strategy-and-why-are-we-trying-fix-it
EVENTS COMING UP
Bird Aware Solent Talk
A beginner's guide to birds by the coast – large wading birds
Date: Thursday 24th March
Time: 7:30 – 8.15pm
Book your place here via eventbrite for the free online zoom talk.
Global Climate Strike
Date: Friday 25th March
Keep an eye out on social media for details nearer the time.
Earth Hour
Date: 26th March
Time: 8.30 – 9.30pm
Join millions of people around the world and switch off your lights in support of nature and our planet.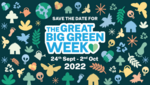 Havant Borough Big Green Week
Date: 24th September – 2nd October
We'd welcome ideas and offers of help
PETITIONS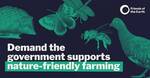 More must be done to stop pesticides contaminating our countryside and our food, and harming our wildlife.

The government is drawing up a new national plan for pesticide use. We need to make sure pesticide reduction is at the heart of farming in the UK.

Sign the petition to make sure there's a clear plan to reduce pesticides and make the countryside a safer place for wildlife.  https://act.friendsoftheearth.uk/petition/shape-future-our-countryside
Soaring energy prices affect us all but hit some people especially hard – like older people and those on low incomes. Without urgent action many more will be forced to choose between heating and eating.

At the same time, fossil fuel companies including BP and Shell are making billions in record profits – and trashing the planet.

So please join the growing call for a windfall tax on the oil and gas giants first started by inspirational campaigners such as Fuel Poverty Action.

https://act.friendsoftheearth.uk/petition/make-polluters-pay-rising-energy-bills