Stop Rosebank
The news that the government has given the go-ahead for exploitation of the United Kingdom's largest untapped oilfield is truly shocking.
The Rosebank project in the North Sea has the potential to deliver 500m barrels of oil, which, when burned, would emit the same amount of carbon dioxide as the running of 56 coal-fired power stations for a year.
The previous day
The head of the International Energy Agency (IEA) pleaded with governments to up the pace in reducing the world's dependence on oil and gas.
A "strong signal to energy markets" was needed, said Fatih Birol – one which indicated that governments are taking the climate seriously.
Wealthy countries, he added, having disproportionately contributed to historical carbon emissions, bear a special responsibility as the climate begins to change at "frightening speed".
Please write to your MP to tell them what you think of this, and view the press release from FOE Scotland 
Sign the petition to Tell Equinor & Norway: Stop Rosebank!
Of course other recent announcements are also really worrying.
We all need to tell the government: we need stronger climate plans, now! The Government's own climate advisers have said its plans are not good enough to reach Net Zero by 2050 (which we believe should be much sooner). They say less than one in five of its planned emissions cuts being credible.
Sign the FOE petition to Tell the government: we need stronger climate plans, now!
Friends of the Earth's lawyers have written to the government seeking urgent clarification on how Rishi Sunak's decision to weaken a number of environmental policies will impact on legal challenges currently underway.
Friends of the Earth, along with ClientEarth and Good Law Project – launched legal challenges earlier this year to the government's climate action strategy (The Carbon Budget Delivery Plan), published in March.
Make the polluters pay
The Make the Polluters Pay Coalition is calling for richer countries to accept their responsibilities and to tax the fossil fuel companies to fund loss and damage.
There needs to be an international and properly funded loss and damage fund and realistic taxes on the main polluters – the fossil fuel companies.
Wealthy countries are failing communities on the frontline of the climate emergency who have done the least to cause it.
Despite promises at COP 27, there is no target to timetable to the promised Loss& damage fund. We need one before COP28 in December.
So 25 local groups co-signed a letter to all the local MPs and gathered in Guildhall Square to demand action.
COP28
The vital UN climate talks are going to be in Dubai 20/11-12/12 this year and it seems likely to be heavily dominated by fossil fuel companies.
We're involved with a local rally to demand action on 9th December in Portsmouth so do get that date in your diaries.
The Greening Campaign
The campaign addresses climate change at a community level. Using specialist packs and support from the Greening Campaign and its expert partners, it uses a proven pathway to support communities to tackle all aspects of climate change, making community action visible, championing action in every home, and getting the community motivated for change.
They are keen to get more communities involved.
Want to find out more?
There's going to be a Greening Campaign information event in Havant on 23rd October at 7.00pm at The Pallant.
Myth-busting Hydrogen
Join us on Wednesday 11th October at 7pm via Zoom for a discussion on the merits of hydrogen with speaker Mark Hancock of Transition Southampton and Southampton Climate Action Network
You can sign up and get the link here https://actionnetwork.org/events/mythbusting-hydrogen
Hydrogen production is being promoted by the Government and by the Solent Cluster, but many believe this is a dangerous distraction from attempts to truly combat the climate emergency.
The science does not support the route proposed and risks the fossil fuel industry continuing their damaging emissions.
Mark was part of a Hampshire group which prepared a paper for the Solent Cluster. They argue that current plans to promote hydrogen are not going to aid the transition to net zero in the short term  and resources should be directed towards renewable energy and insulation instead.
To read more about Myth Busting Hydrogen, Southampton Climate Commision have put together a PDF report which you can download here
Day of Action on Warm Homes
On 18th November the United for Warm Homes campaign will be holding a nationwide Day of Action. This is going to be a big moment for the campaign.
After spending the last year building support for warm homes in our local communities, we're now taking our message to politicians.
We'll be coming together with local partners to call for lower energy bills and warm homes for all, and putting pressure on our politicians to act.
We're still working out our plans for Havant but it would be great if you could all get a few more people to sign our petition and Ask Alan Mak MP and Flick Drummond MP to take action for warm homes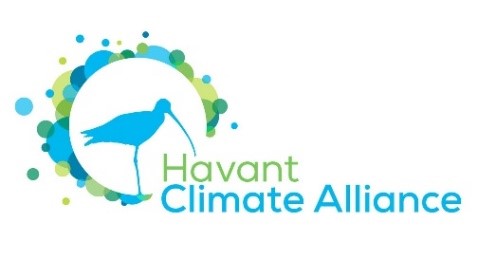 We'd love to see more people at our local planning meetings which are held on the first and third Wednesdays of the month via Zoom.

If you would like to join in, please contact [email protected] for a link to our planning meetings.